Heath Fields English Curriculum
Reading
For information on phonics and spelling please see our Phonics and Spelling page.
As well as equipping our younger children with strong phonological understanding, we follow the Literacy Shed VIPERS for the teaching of literacy. VIPERS provide our pupils with vital reading, comprehension and inference skills to allow them to have a deeper understanding of what they're reading. We teach English through high-quality, varied texts which often link to our termly topic. By exposing our pupils to a range of quality reading material, we allow them to become fluent, confident readers, whilst helping them develop a curious and genuine love of reading for pleasure.
What are Vipers?
VIPERS is an acronym to aid the recall of the 6 reading domains as part of the UK's reading curriculum. They are the key areas which we feel children need to know and understand in order to improve their comprehension of texts.
VIPERS stands for:
Vocabulary
Inference
Prediction
Explanation
Retrieval
Sequence (KS1) or Summarise (KS2)
The 6 domains focus on the comprehension aspect of reading and not the mechanics: decoding, fluency, prosody etc. As such, VIPERS is not a reading scheme but rather a method of ensuring that teachers ask, and students are familiar with, a range of questions.
Accelerated Reader
We use Accelerated Reader in school, to assess and monitor our pupils' reading progress. This programme is a computer-based assessment platform, which will test children's comprehension and highlight areas of strength and potential development points. From the detailed analysis provided, teachers are given in-depth assessments, allowing for targeted intervention in a timely manner. This has proved incredibly successful for our pupils, with all of our current KS2 cohort experiencing rapid, accelerated progress in their reading ability.
Reading Plus
In years 5 and 6 we use Reading Plus to support children's reading skills, fluency and ability. Reading Plus is an online reading programme that's packed full of engaging texts for pupils to explore and enjoy. It teaches silent reading fluency, comprehension, and vocabulary with software that meets each pupil's individual reading level. Reading Plus supports good teaching first. And provides ongoing help for every pupil – with actionable reports for teachers.
Writing
We follow the 'Writing Sequence' approach in writing, teaching writing in 'phases.' At phase one we expose our pupils to well-written examples of the text type we're aiming to write ('What a good one looks like' or WAGOLL), giving them the opportunity to fully engage and become familiar with the text. Texts are often linked to the wider curriculum topic. At phase two we utilise 'The Write Stuff' allowing pupils the opportunity to construct and build up sentences, word bank vocabulary and write a text. At phase three pupils write independently using their learning from previous lessons and having opportunities to edit and improve their writing. Throughout each phase of writing areas of the Grammar, Punctuation and Spelling are covered through specific skills lessons.
Knowledge, Skills and Understanding Progression in Writing (EYFS - Y2)
Knowledge, Skills and Understanding Progression in Writing (Y3-Y6)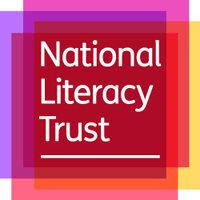 The National Literacy Trust offers a wealth of information and advice for parents and carers in giving children the best possible foundations in speech, writing and reading skills.
Link to website words for life