Year 3 SG work from home
Hello everyone,
Here are some activities for you to work on whilst school is closed. Try to complete a few each day as well as reading lots and continuing to practise your times tables. If you were in school during the last week before our closure, you will also have taken home your handwriting book so keep practising those joins too!
I will update the activities on a Sunday so that you will have new ones to try each week.
Everyone in year 3 also has login details for Showbie. On here, you can send me any work that you have completed if you would like to. If you do not have your login details, please email me sgrimsdell@heathfields.derbyshire.sch.uk and I will send them to you.
I look forward to hearing about your learning and seeing you all again very soon!
Keep in touch and keep smiling!
Miss Grimsdell, Mrs Taberner and Mrs Whyman

HAPPY EASTER YEAR 3
Update 5th April (and message from Mrs Taberner)
Hi everyone,
I hope that you and your families are all staying safe and well.
Thank you again for my emails this week and for sending your work on Showbie. It looks like you have all been busy learning and having lots of fun! Please keep sending your photos.
For the Easter holidays, I have added an activity card with lots of ideas for things that you could do during the next two weeks if you would like to. Please also try to do some reading each day.
I will add new content on Sunday 19th April ready for the start of the school summer term.
I now also have individual login details for the school music scheme that the children use in their lessons with Miss Fogg. If you would like your child's details, please email me.
Have a lovely Easter and I look forward to hearing from you soon.
Miss Grimsdell
Hello Year 3!
I hope you are all enjoying your time at home and keeping safe.
I'm missing you all loads, although I did get to see a few of you last week when I was in school.
Miss Grimsdell has been showing me the things you have been sending her on Showbie. Please send us some more because I love seeing them!
I hope you have a fabulous Easter. Enjoy yourself and remember to stay home and stay safe.
See you all very soon hopefully!
From
Mrs Taberner x
EASTER ACTIVITY CARD
| | | | | | |
| --- | --- | --- | --- | --- | --- |
| Design a new Easter egg and make a poster to advertise it. | Draw or paint your own colourful butterfly with an interesting pattern. | Find an old sock and make your own sock puppet. You could even do a puppet show for your family. | Hard boil an egg and use craft materials to turn it into a character of your choice. | Cut open an empty cereal box and use it to design an animal mask. | Cut out some paper eggs and have an egg hunt in your garden. |
| Make an Easter themed bookmark for someone in your family. | Count how many times you can throw and catch a ball with a member of your family. See if you can improve your score each day. | Video call a friend or family member and tell/show them what you have been doing. | Make a den in your house or garden. | Design your own superhero with their own super powers. | Create an exercise circuit or obstacle course in your garden for the family to complete. |
| Make some musical instruments from objects found in your house. | Create your own Easter themed board game. | Make a collage of your favourite things using coloured paper or natural materials from your garden. | Paint some rocks and turn them into rock pets. | Make some cornflake or rice crispy cakes. | Have a toy tea party. |
| Learn a new song or dance routine and perform it for your family. | Paint or draw a portrait of your family. | Build something using lego. | Make paper aeroplanes and have a flying competition. | Leave happy notes for your family around the house. | Learn a new skill. |
English
Writing
In our English lessons, we have been reading the story of Romulus and Remus. Try to remember what has happened in the story so far and tell someone at home. Read the story here to check that you are right.
Write some expanded noun phrases for one of the pictures below.
Remember that an expanded noun phrases uses two adjectives to describe a noun. (E.g. brown, wooden basket)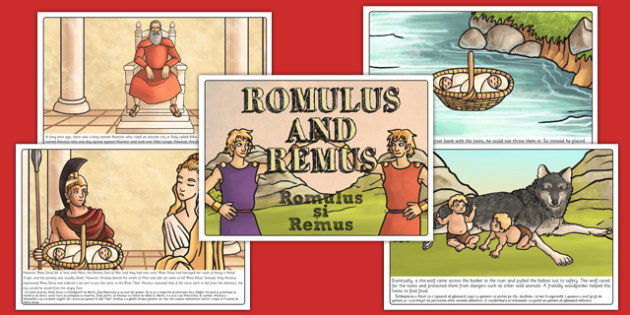 Romulus and Remus grow up with the shepherd and his wife and the story continues.
Draw a storyboard to show what might happen next in the story. You will need to draw 6 pictures and write a caption for each one showing what is happening in that part of the story.
Next week, I will reveal the ending of the story so that you can find out what happens.
Grammar and Punctuation
Correct the punctuation and spelling on these sentences. I would like you to complete Activity Mats 3, 4 and 5 please. Remember that you don't need to print them out, you can just write the corrected sentences down.
Use this link to watch the video about verbs and then try the two activities underneath.
Spelling
Try at least one of these spelling activities this week:
Use this game to practise spelling some of our year 3 words.
You will need to select Yrs 3&4 and then tricky words.
See how many of these crosswords you can complete. Each crossword uses words from the list of common exception words (words which do not follow a particular spelling pattern.)
Practise spelling words with the 'ough' sound by watching the video and trying the activity here.
Recap some of your previous learning on compound words using the video and activity here.
Mental Maths
Here are some games for you to practise your mental maths skills:
Use this Maths Invaders game to practise 5 different areas of maths. You could choose a different one each day. See if you can gradually increase the level of difficulty and improve your score.
Use the Daily 10 game to practise finding fractions of numbers. You can choose your own level of challenge. Try to practise finding halves, quarters, thirds, fifths and tenths.
Practise your times tables using one of the games below:
Remember that you also have your login details for Prodigy to practise your times tables.
Maths
You will need some coins for these activites.

I

nvestigate how many different ways you can make 20p? Draw around the coins that you would need for each way. Now try to make 50p and then £1
Make your own shop with some items at home. Decide on a price for each one and label them ready to be bought.
Ask someone at home to be the shop keeper and practise being a customer Make sure that you are using the right coins for the amount that you are paying.
Try being the shop keeper and practise counting the money that you are given and giving change.
Choose 6 coins at a time and count how much money you have in total. Do this three times and write down each amount.
Put the amounts in order from smallest to largest.
Try these money activities:
Imagine that you have to pay for these items in the shop. Which coins would you use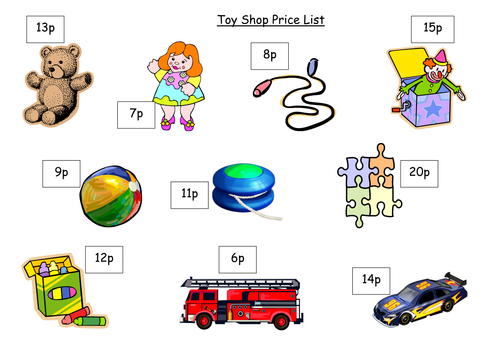 Imagine that you have paid for each of the items in the shop using a 50p coin.

Work out how much change you would get for each item. Can you work out the change from £1?
Whiterose Maths have some online lessons and activities for you to try. The theme at the moment is fractions which is a great recap of our learning from earlier in the term. Here is the link.
Reading
Find your favourite book and imagine that you are a book illustrator.
Can you design a new front cover for the book?
Think about what sort of lettering you will use for the title and what colours you would like it to be. Draw a suitable picture on the front. Remember that the front cover needs to show what the book will be about and make people want to read it.
Draw your favourite character from a book.

Why is this character your favourite?

How many adjectives can you think of to describe your character?

Draw a speech bubble for something that your character might say.
Watch this first episode of Sir Gawain and the Green Knight and answer these questions:
What were the knights doing to celebrate Christmas?

When did the king lead the dancing?

Why did the king want everyone else to eat before him?

How do you think the knights felt when the Green Knight came in?

What was the challenge set by the Green Knight?

What do you think is going to happen in the next episode?
Make up your own title for a new book. Decide if your book will be fiction or non fiction. Write the blurb for your book to persuade people to read it.
Imagine that you have the opportunity to interview your favourite author. Write 6 questions that you would like to ask them. Pretend to be the author and ask someone at home to read the questions to you. See if you can think how the author might answer.
Watch this clip from The Iron Man by Ted Hughes and answer these questions:
1. Why do you think the author chose the word 'sang' to describe how the wind moved through the Iron Man's fingers?
2. What do we find out about the appearance of the Iron Man? Write down three things.
3. Why do you think that the Iron Man's eyes changed colour as he was looking out to sea?
4. What happens to the Iron Man as he falls off the cliff?
5. Why might one of the Iron Man's hands have carried on moving after it had fallen off?
6. What do you think is going to happen to the Iron Man next?
Topic
We have been learning about what makes London special this term. Try to complete at least two of these activities this week:
Follow one of these 'How to' videos to create your own drawing of a London landmark. You can add colour once you finish too if you like!
https://www.youtube.com/watch?v=iSfqhG3p6vo
– Big Ben
https://www.youtube.com/watch?v=QkV7cQMyTec
– London Eye
https://www.youtube.com/watch?v=Mv2HStNZEhY
Create a poster to answer our topic question 'Why is London special'?
Your poster must have a clear title, some written facts and pictures. You can also make a poster on the computer or a tablet instead of paper if you wish.
Include information about:
Where it is the capital city of

What river runs through it

How many people live there

Is it urban or rural?

The famous landmarks that are there that you can go and visit and some information about them.
If you have access to a printer, a glue stick and a pair of scissors, can you make this model of Big Ben?
In science, we have been learning about electricity.
As a family, discuss: Is it possible to live without electricity?
Consider how people used to live a few hundred years ago. Think about your favourite ways to have fun- could you still do this without electricity? Think about important jobs around the house that do or do not need electricity. Do you think we could manage without it?
Activity 1: Explore the website:
http://www.andythelwell.com/blobz
Once you have completed each section, have a go at the final quiz at the end.
Activity 2: Can you complete the challenge below?
Activity 3: Can you investigate the types of switches around your house and what they are used for? If you have a printer, you can record them on this sheet. If you don't have a printer, read the sheet so you know what types of switches you are looking for and create your own table in your writing books/on a piece of paper.
During this time, why don't you learn to code your own computer games? There are lots of resources online you can access!
Explore Scratch- it's completely free and you can make your own games and animations. Take some time to explore the site and see what you can create! There are tutorials to watch to help you.
R.E.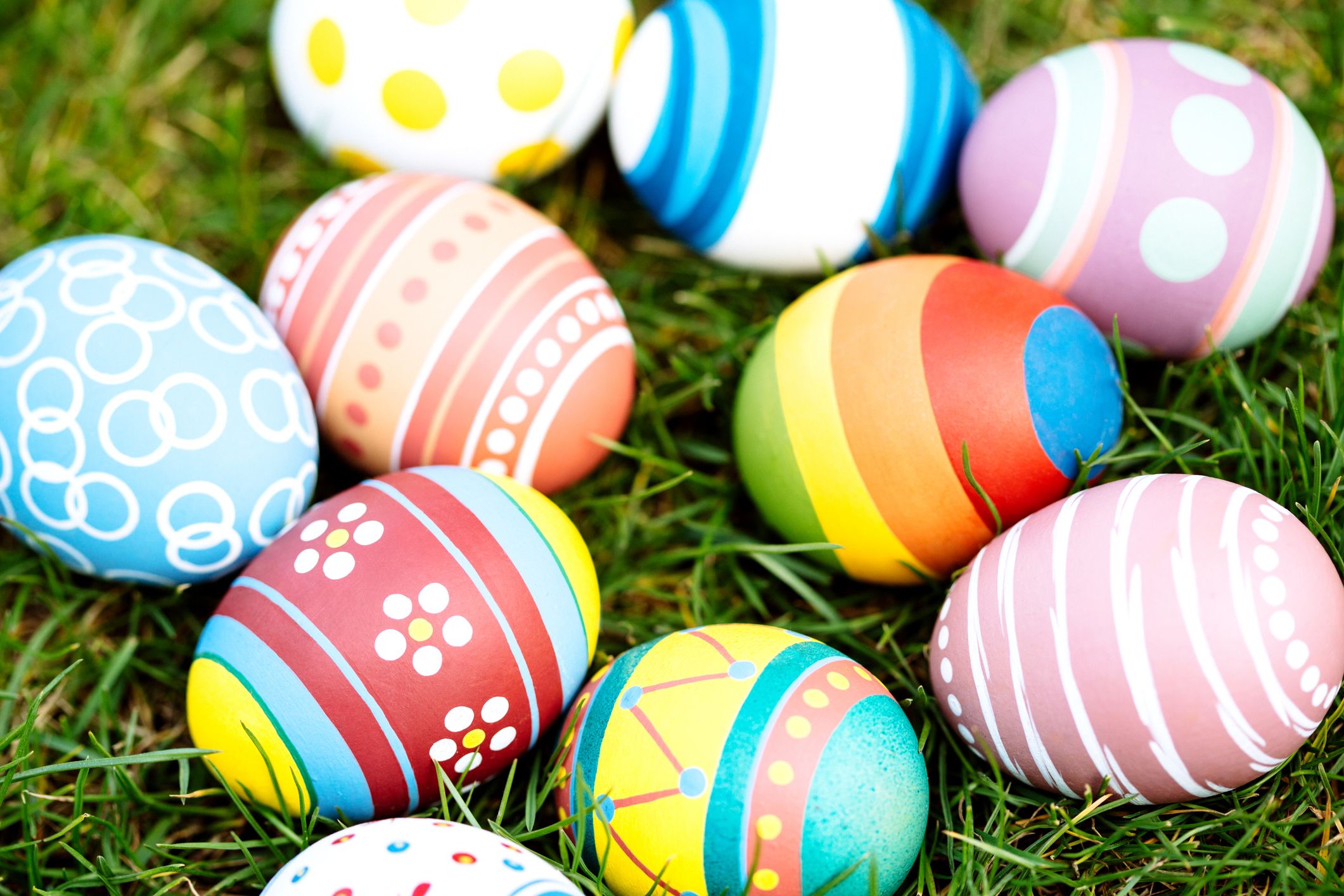 Try to complete one R.E. activity a week. We have been learning about Easter this half term.
You can read the story of Easter here:
https://www.topmarks.co.uk/easter/easterstory.aspx
or watch the animated story here:
https://www.bbc.co.uk/teach/class-clips-video/religious-studies-ks1-the-christian-story-of-easter/zhgv47h
Read about Palm Sunday here
If you have access to a printer and a straw, print out the palm leaf template and make your own palm leaf!
Draw a picture to illustrate what happened on Good Friday and retell it in your own words and in sentences.
Can you make your own comic strip retelling the story of Easter? If you have access to an iPad or tablet, there are lots of apps you could use to help you make a comic strip! The one we use in school is called 'strip design'. Or, you could also use 'book creator' or 'pic collage'- these two apps are free.

And for a bit of fun, if you have access to a printer, there are lots of fun Easter puzzles to do here:
https://www.activityvillage.co.uk/easter-puzzles
Read about Easter Sunday on the powerpoint. Write a few sentences to explain what happened on Easter Sunday and how Christians celebrate Easter. Discuss why Easter eggs are a common gift at Easter time. Then, design your own Easter egg! You can use the template below if you find it difficult to draw an egg shape and if you have a printer.
Staying Active
Make some time to be active each day! Some ideas include:
Go for a walk

Go for a bike ride

Play outside in the garden

Do some yoga:
(If you go to the watch section, all episodes are free to view. Why don't the whole family have a go?!)
Other Activities
During this week:
Help to cook one of the meals in your house. Write down what you cooked and what new skills you had to learn. You could even take some photos of your completed meal.
Try to carry out 5 different acts of kindness this week (one for each day) and make a note of what they are. This could be things like giving someone a compliment, helping a brother or sister with their home learning or drawing a nice picture to make someone smile.