Sport Premium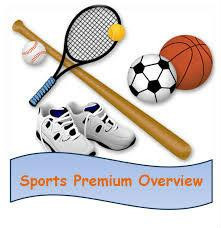 The Sport Premium at Heath Fields Primary
The aim of our Sports Premium spending is to ensure that all the children at Heath Fields Primary School have access to high quality PE and games. That all children have the opportunity to take part in sporting competitions, games and festivals. That all children have the opportunity to engage in before and after school sporting clubs.
How we spend the Sport Premium
At Heath Fields we employ Mrs Shenton as our PE specialist. Mrs Shenton is responsible for the delivery of high quality PE lessons across the school. She also runs a number of sporting clubs before and after school: hockey, tennis (both infant and junior sessions), cross country, rounders and netball. She organises and coordinates our Mini Leader children who organise games and activities for other children at lunchtimes and coordinates many sporting events and competitions.
With additional money from the school budget our Sport Premium allocation has been spent on:
Employing Mrs Shenton as a PE specialist.

Employing a coach at lunchtimes via Soccerstars to run a range of sporting activities with KS2 children

Funding Mrs Shenton to attend training courses to support her professional development. To date Mrs Shenton has been successful in becoming a Derbyshire Approved PE Deliverer and attended training around swimming and inspiring physical activity.

Purchasing new resources to support curriculum PE.

Affiliation to the South Derbyshire Sports Partnership.
Impact
The impact of the Sport Premium spending has been that:
Children in years EYFS to year 6 are engaged in PE lessons that are judged consistently to be good or better.

The PE curriculum has developed to included new activities such as orienteering, golf and badminton.

In the 2018-19 academic year Heath Fields entered teams into 24 different competitions.

The range of sporting clubs has increased in 2018-19 to include rounders, cricket and basketball and lunchtime activities

Specific groups of children who may have a special need or a reluctance to participate in PE can be targeted and given opportunity to engage in physical activity.

The number of children with a disability or SEND, competing in competitions, increased in the 2018-19 academic year.

Competition with other schools increased in 2018-19

We achieved the Gold Mark award in October 2016 and have maintained this to date.

In 2017 opportunities for children to participate in daily physical activity increased with the introduction of the daily mile into years 5 and 2. This has been extended to include years 3 and 4.
For a full break down of how the Sport Premium is utilised at Heath Fields and the impact this has had, please click on the link below.