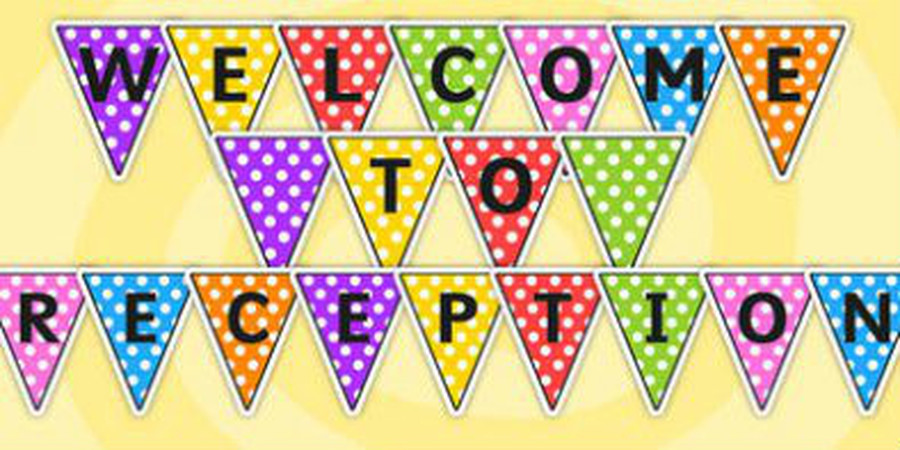 Welcome to reception!
Here is some information for you along with our topic information and how you can help your child at home.
Staff
Our teaching assistants this year is Mrs Scope. She will help you answer any questions you may have.
Practical Information.
We continuously assess all children against the EYFS development matters. A copy of the Early Learning Goals is in your parent pack for you to reference. We provide lots of opportunities for children to learn through play, that allow us to assess different areas of the curriculum and we work 1:1 and I groups. We ensure a balance of indoor and outdoor learning so, if possible, please provide your child with wellie boots and waterproofs to leave in school. Especially in the Autumn/winter months as we try and go outdoors whatever the weather!
Safety
We ask the children to stay on the carpet until a member of staff can see their grown up before we let them go, so please wait outside the classroom so you can be seen. If the adult collecting is not named on the paperwork, we cannot let your child leave with them, so please ensure all adults collecting your child know to staff. If someone different is collecting your child, please arrange a password with Mrs Wynne.
Behaviour
In class we have a star of the day and busy be helpers, alongside the school behaviour charts and class star charts. We give out stickers for the enterprise skills too. Our class rules are:
We are kind to everyone

We help to tidy up

We share our toys

We line up nicely

We play together

We sit and listen on the carpet.
A home school agreement will be sent home for you to read with our behaviour system that we follow. We try and promote positive behaviour at all times.
PE
Children will have PE on a Friday afternoon. They will need their PE kits in school and will come home in them as usual.
Our other PE slot will be in uniform as it is dance.
Homework
We send Learning Logs home towards the end of the week and collect them in on a Monday. We understand that weekends can be a busy time; however, the activities are all fun based to consolidate learning and should take no more than 10/15 minutes (unless you wish to spend longer!) Some homework tasks will be set via Tapestry.
Reading diaries will be sent home with phonics words to read. Please ensure these are in school every day. Please also comment and sign when you have read at home.
With phonics, please practise saying the sounds, thinking of words that start with the sound and writing the sounds. Again, these activities should be fun and centred on your child and their preferred way of learning.
Bug club www.bugclub.co.uk will also help with the phonics programmes taught in school and eBooks issued. A username and password will be sent out with the children this term and you will be able to access eBooks to read at home or on the phone/ipad. Please check your child's reading diary for their log in details and an information sheet about Bug club..
Parents Involvement
Thank you for the amazing responses on Tapestry, if you need any support please see me (Mrs Wynne) if you want to call in before school I am usually here from 8.15 a.m. Please be aware that I need to be in class from 8.45 a.m. for the children. I am also available Tuesdays and Thursdays after school if you need any advice or want to ask questions about your child's learning.
Please continue to support your child at home by consolidating learning and sharing it on Tapestry so that we can create a greater profile of your child's learning.
Don't forget to access Bug Club for reading.
We will be holding some parent drop-ins Term 3 to support you with phonics.
Topic
Our topics will be Traditional Tales and will include stories such at The Three Little Pigs, The Billy Goats Gruff and The Gingerbread man. We will bring the stories to life with characters writing letters to the children and looking at PSED in ways we can say sorry or make better choices. Our role play will be themed and our topics will combine creative activities to inspire our writing.
Phonics and maths will continue in smaller groups and some children will receive additional sessions to support their needs.
Please check the Heathfields app or the school website for other special days.