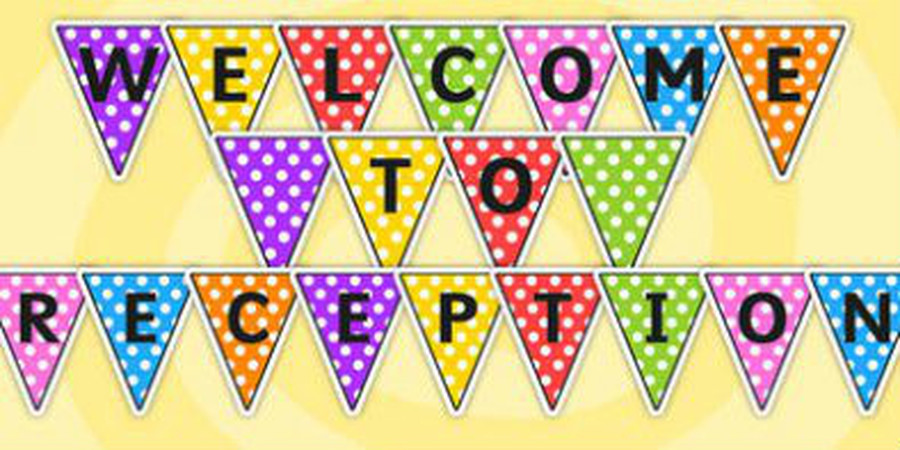 This term, Reception will begin the term by using the book Aliens Love Underpants.
Following on from this, the children have shown a great fascination in worms, so we will be taking our learning through the story Super-worm, and then exploring worms in many different ways. This will lead us to our mini beast topic, where we will be learning about all of the different mini beasts in our gardens. We have already started planting veggies and flowers to attract the mini beasts and will be taking our gardening up to the allotment, once the seeds have started to grow.
Following on from mini beasts, we will look at growing and then be learning about animals. The last few weeks will be decided through the children's interests.
Our welly Wednesdays will finish for the time being as the children will be in intervention groups throughout the afternoons to try and help them reach their next stage in learning. We will however, be outdoors with continuous provision. To use the mud kitchen, we ask children to be in their outdoor clothes, so you may want to leave a set of old clothes in school so they preserve their uniform.
If you need any more activities to do at home, then please see Mrs Wynne.
We will be on our school trip on June 21st to Twycross Zoo, this will be in time for our topic on the book Dear Zoo.
Staff
Our teaching assistant this year is Mrs. Matkin. She will help you answer any questions you may have. We will also have Mrs Jeffrey and Mrs Dunsdon taking the class. Please be patient at home time as they will need to ensure the children are dismissed from the classroom safely. Please make yourself known to Reception staff. We ask the children to stay on the carpet until a member of staff can see their grown up before we let them go, so please wait outside the classroom so you can be seen.
Class rules
We will be spending lots of time ensuring all children follow our class rules. These are:
We are kind to everyone

We help to tidy up

We share our toys

We line up nicely

We play together

We sit and listen on the carpet.
A home school agreement will be sent home for you to read with our behaviour system that we follow. We try and promote positive behaviour at all times. We use a bee sticker reward system. Any staff can give out the stickers and children stamp their chart accordingly. They will be rewarded at 25 sticker intervals, leading up to 100 stickers which will be their bronze badge.
PE
PE is on Mondays and Thursdays.
Please continue to send your child in their PE kit as this allows them a longer PE session. We like the children to be physically active.
Sharing learning at home
Please support us by sharing your child's learning experiences on Tapestry. We will be sharing the learning in school with you, once all of the Tapestry permission forms are back. Please respect Tapestry. A copy of the home school agreement you have signed will be sent home for you to keep. We may send homework home via Tapestry, for you to share. We will sometimes give extra home-learning opportunities in a box outside the classroom. These will be additional activities to support your child at home if you choose to.
Our class teddy will come home to spend the weekend with a different child each week. It will be sent out on a Friday with a dairy and you can record the things it gets up to for your child to share with the class.
We try and do show and tell where possible, but please understand this takes a lot of listening from the children, therefore we can only do a few at a time. If your child has anything they would like to share, such as weekend news, they will be able to do so and bring things in from home. Please can we ask that children do not bring toys, games, or valuable items in on any other days as they may get lost or broken.
Please, please read as often as possible. This can be making up stories, looking at signs in the environment or sharing books.
Home Learning
We send Learning Logs home towards the end of the week and collect them in on a Monday. We understand that weekends can be a busy time; however, the activities are all fun based to consolidate learning and should take no more than 10 minutes (unless you wish to spend longer!)
Sound Books
Sound books will also come home on a Friday to inform you of any sounds that have been taught that week. Please practise saying the sounds, thinking of words that start with the sound and writing the sounds. Again, these activities should be fun and centred on your child and their preferred way of learning. Bug club www.bugclub.co.uk will also help with the phonics programmes taught in school and soon, eBooks will be issued. Your child's password will be sent home in their reading diary. We will let you know once this is active.
Reporting
Please see any of the EYFS staff if you have any questions. Mrs Wynne will be available on a Tuesday and Thursday after school and any morning if you wish to speak to me.