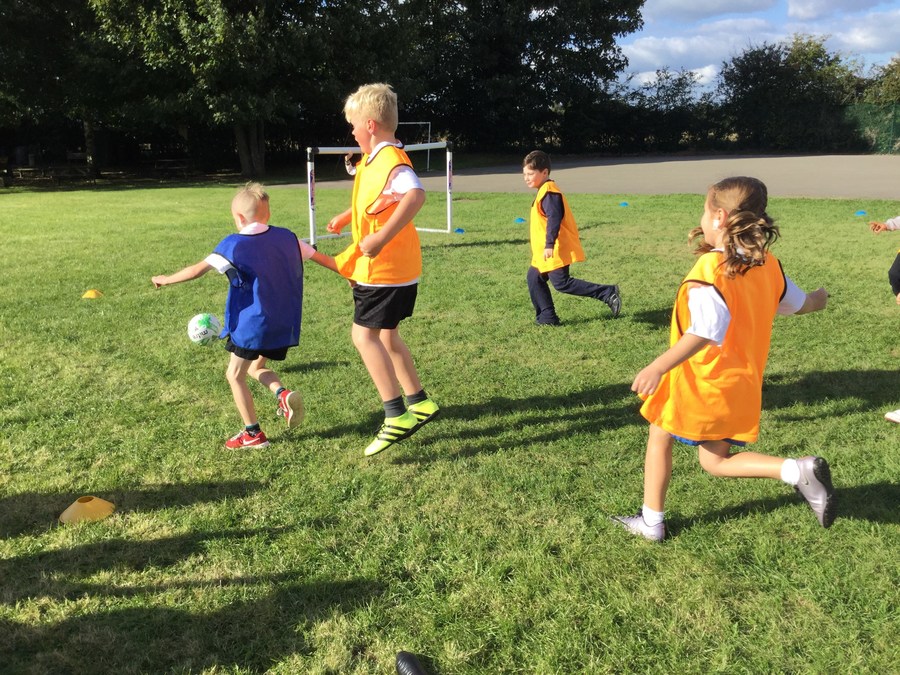 Clubs and teams
We have a number of different clubs that take place before and after school. We also enter different teams into different sporting competitions throughout the academic year.
The majority of our clubs are free to children and run by school staff. Some clubs are run by outsider providers and they charge for children to participate.
If you would like your child to take part in one of our clubs, please ask the relevant member of staff about how they might join. Letters are sent home to interested children before the club starts.
Timetable for clubs
8-8.45

After school

Monday

Netball Years 4, 5+6

Gymnastics Years 1-6

Tuesday

Wednesday

Hockey Years 4,5+6

Dance

£2 All ages

Thursday

Tennis Years 1,2+3

Soccerstars

Pay termly Years 1-4

Friday

Tennis Years 4,5+6
Here are some photos of the school football team in action at the Soccer Stars Summer Tournament, held at the University of Derby. Heath Fields reached the semi finals.